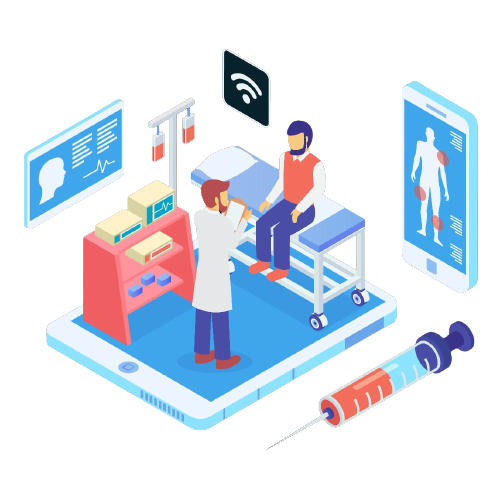 Android Consulting
At Zenerom, we deliver android consulting services to help companies enhance its overall efficiency with business-level android application development. Our professional consultants can help businesses expand by providing innovation with the right outcomes. We provide top-notch digital outputs for every outlet and emphasis on reconstructing your company's market using mobile platforms. Our team can also research and enforce modifications to your existing mobile app to match with its target audience.
Android App UX/UI Design
Our team of professional designers are proficient in the field of android app UX/UI design development services. We use the latest technologies, configurations and other development units to provide enlarged efficiency to your android apps. Initially, our designers assimilate your business model and target audience to formulate the perfect UI/UX designs for your android apps. Thus, they can provide a reliable and attractive user interface. Our UI/UX designs are pertinent to the requirements of our clients. In addition, our mobile interface design will enable end-users to connect with your applications without any hassle.
Custom Android App Development
Our team of expert android developers help companies by creating efficient and reliable custom android applications for targeting audience and enhancing business. At Zenerom, our android development services team ensure that your app is fully efficient to take you ahead of your competitors. Our custom-tailored android applications can deliver you huge benefits like easy integration, multi-platform exposure and much more. Most importantly, we never skip any piece of component to provide you both flexible and vibrant android applications solvents and surpass your expectations.
Android App Test Automation
Our android app development company have designed an outstanding app automation framework to perform on various devices with different platform arrangements. Our professional development team will test your android apps to confirm that it delivers a great user experience with an affluent capacity. It mechanically files and reports minute testing results such as device orientation, network traffic, location, memory, storage and CPU. Zenerom also perform security testing and cross functional testing to ensure the efficiency of your apps
Android App Modernization
Over app development and other services, we also deliver app modernization services to stimulate the efficiency and user retention of your application. Our android app development company provide a wide range of modernization strategies for your application. We can execute a clear analysis and improvise a favorable strategy to give a compatible enforcement of app modernization. Our team exclusively contemplates your bequest application code and minimum requirements to deliver factual direction on the modifications that can emanate utmost value.
App Support,Maintenance & Optimization
At Zenerom, we deliver crucial and refined support and maintenance for applications of varied bases and objectives. Our prescient application support can stave off serious dilemmas and detect early ensuing situations. We ensure that your applications are apposite to your prevailing business requirements. We also deliver personalised app maintenance services that fulfill all your mobility requirements and update safety tools to prevent security breaches. In addition, we help apps upgrade their search rankings with a set of optimization service units to support you to compile your unique strategies.
The potential Technology Stack Behind Our Android development Services
A technology stack is necessary for the development of any android application. It is technically a bunch of tools used for the designing and development of a mobile app. This encompasses everything from UX/UI tools, programming languages, platforms, software and much more.
 So, now let's talk about the technology stack we use for the Android app development at Zenerom. We employ a mixture of programming languages, frameworks, tools, UX/UI, and other technologies that are needed for the development of an efficient android app. This can be classified into frontend, back-end, development and supporting components. For the development of android applications, we mainly use three main programming languages i.e. Java, C++ and Kotlin. Our experienced android app development team are well-versed in these languages
 We use toolkits that are necessary for your android app development like Android Studio and Android SDK Tools. Also, with these tools it is possible to modify and enhance outdated applications pretty smoothly. In addition, we use many different crash analytics tools to deduce and overhaul any troubles of apps in a quick and functional way. Our team also delivers services related to app integration with different platforms like social media and payment outlets.
 These are the tools we employ while developing incredible Android mobile apps for our customers.