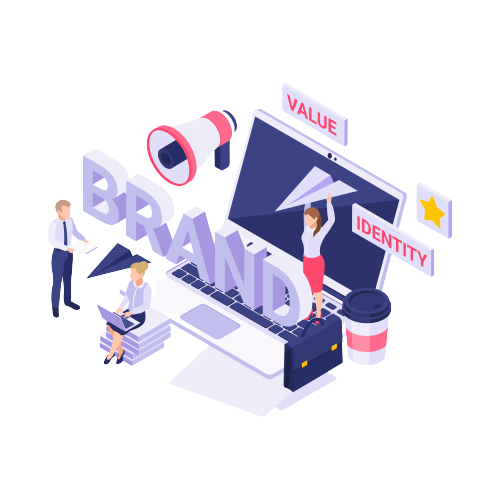 Product branding refers to the process of creating a unique identity,image and logo for a product, to differentiate it from similar products in the market. It encompasses various elements such as name, design, packaging, and marketing, all aimed at creating a strong and consistent brand image for the product that appeals to customers and sets it apart from competitors. 
Digital marketing plays a crucial role in product branding by providing a platform for companies to reach their target audience effectively and efficiently. With the rise of the internet and social media, digital marketing has become a crucial component of a comprehensive branding strategy.
Some of the key ways digital marketing supports product branding include:
Building brand awareness: Digital marketing platforms, such as social media, search engines, and email, allow companies to reach a large, targeted audience and build brand recognition.
Enhancing brand image: By using visually appealing graphics and engaging content, digital marketing helps companies to establish and reinforce a positive brand image.
Driving customer engagement: Digital marketing campaigns, such as email marketing and social media promotions, help companies to engage with customers, build brand loyalty, and encourage repeat purchases.