What is DevOps?
DevOps is an agile relationship between development and IT operations with an emphasis on automation. It concentrates on the collaboration between developers and other parties involved in building, operating and maintaining software systems. Software development is an ongoing activity; it is divided into sprints. Each sprint consists of tasks that are taken from the project backlog. Dev tasks include Plan, Code, Verify and Package while the Ops tasks include Release, Configure and Monitor. 
Reduction in the code size delivery leads to increased productivity.
Smaller batch sizes, dedicated teams and automated processes make scheduling simpler to operate.
Batch sizes are divided into small cells. Each cell gathers it's own data, reducing the size of the reports.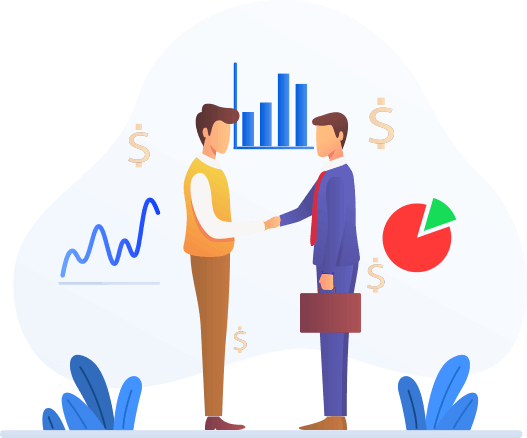 DevOps Services from Zenerom
CI / CD Services
Continuous Integration and Continuous Delivery are the core tenets of DevOps. They consist of tools that can fetch code, build, test and deploy code into various environments without manual intervention. Popular examples are Jenkins, Github Actions, Travis CI and Gitlab CI.
Google Cloud Services
Deploy your IT infrastructure on the world's largest, most scalable and most secure public cloud. Start small and scale up as your traffic increases. It has VPC based cloud services to ensure security. Compute Engine (IaaS) and App Engine (PaaS) are the most used services.
Microsoft Azure Services
Azure is Microsoft's cloud computing platform. It is similar to AWS and Google Cloud Platform, but more Windows focused. 80% of Fortune 500 companies use Azure. It has datacenters in 42 regions across the world - impressive, right?
AWS Cloud Services
It is a public Cloud provider that cuts down costs a lot compared to running your servers. It allows for scaling up and down your server usage according to your client load. It provides a wide range of Services that mainly consist of Infrastructure as a service (IaaS) Platform as a service (PaaS) and Software as a service (SaaS)
Docker Architecture
After virtual machines came Docker. It is similar to VM's but is more affordable and faster. It shares the same kernel with the host OS (Linux). The user space containing apps is isolated from each other and are called "containers". Once you containerize your app, it will run the same way everywhere.
Kubernetes Architecture
It is an open source container orchestration platform initially released by Google in 2014. It is widely used to manage and maintain (Docker) containers. Currently, Kubernetes is managed by the Cloud Native Computing Foundation (CNCF). Advantages are Excellent workload scalability, high availability, efficient load balancing, self healing, etc.