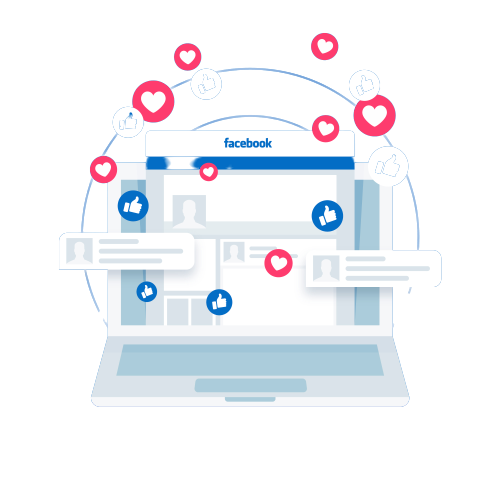 Custom Facebook Strategy
Our Facebook advertising agency who are proficient at developing inventive facebook ads will help in creating your strategy and monitor its performance with continuous evaluation.
Videos for Events & Interviews
Our facebook ad creatives can help you reap profit by setting up an event style Facebook Video that looks way more relatable to the viewers and can steer more clicks.
Content Creation for Posts
Our facebook advertising management team can help you in creating different types of posts with unique functions and manage it on an ongoing basis to spark customer engagement.
Engaging & Interactive Campaigns
Engaging content is the key to boost reach and interaction with your Facebook ad content. Our team will help you create such ads to build your advertising campaign.
Image Design & Animation
Our team can help you with Image design and Animation to create a resourceful Facebook advertisement and make your advertising campaign successful.
Facebook Advertising
Our proficient team will assist you in creating facebook ads to effectively target your customers, pep sales, and eventually accomplish your business goals.