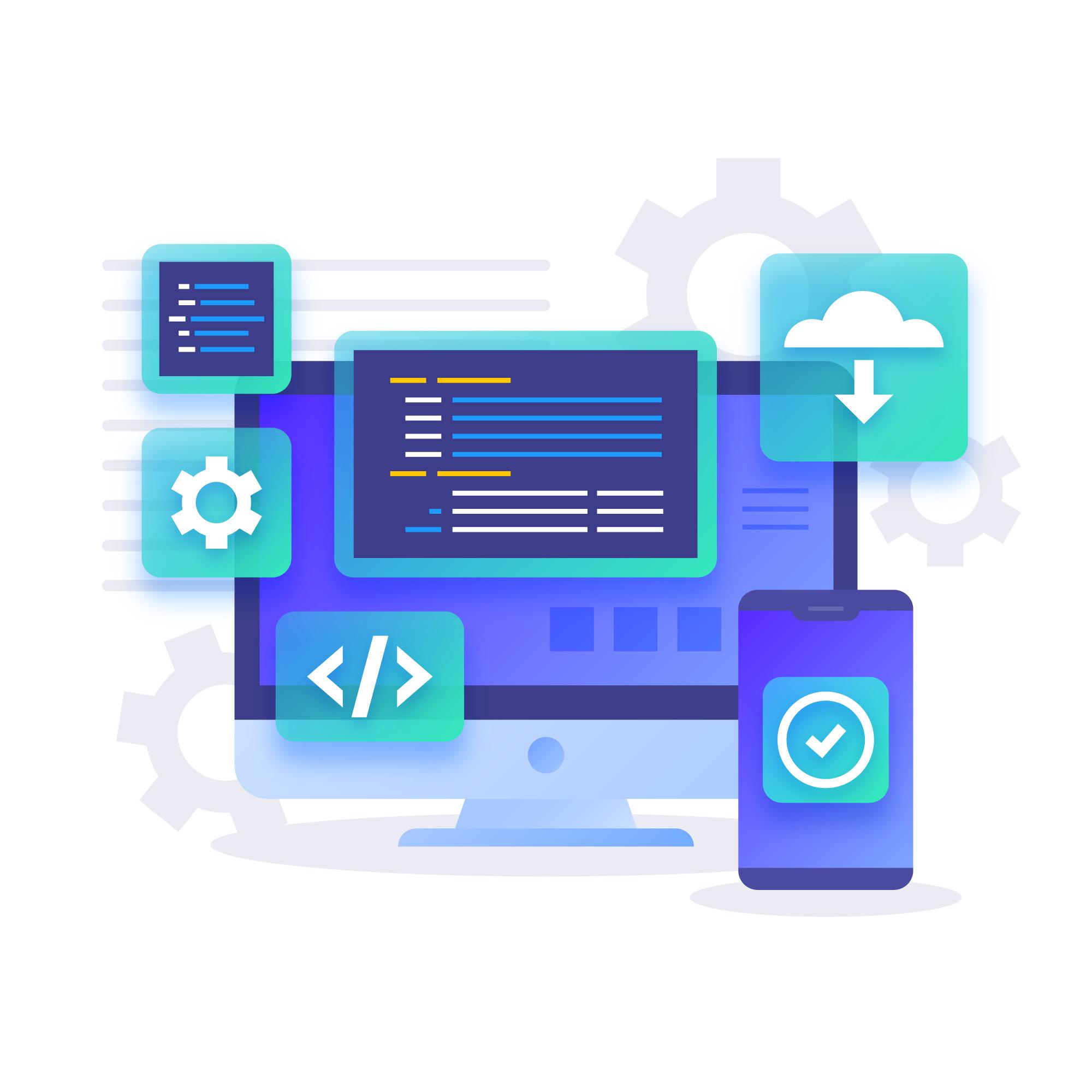 Theme Development​
Having a great design is a must in the race for gaining more online users and clients. To confirm that your website illustrates your brands, you should have an engaging WordPress theme. At our wordpress development company, we deliver a vast variety of responsive custom wordpress website design themes and services according to your preferences. Our professional designers optimize UI and UX while combining your company's brand and vision into the website. We help formulate top-notch themes that don't bloat or plug you in. Our creative designing process guarantees that you get an aesthetically elusive theme that's wholly responsive and functional. Furthermore, while setting your themes, we confirm that your website is Search Engine Friendly.
Plugin Development
WordPress provides credible and powerful Plugin Development options that help stimulate your website's performance and functionality. Substantiated by years of experience in the profession, our WordPress developers are skilled at creating custom plugins from scrape that satisfy your very unique requirements. We sway the proficiency of WordPress to evolve premium plugins that improve your website in many ways. WordPress Developers at Zenerom offer highly scalable and simple to combine WordPress plugins that are compatible with all WordPress versions. We follow the finest coding methods to incorporate plugins for imbibing a vast range of qualities and functionalities in your websites.
CMS Conversions​
A CMS is a Content Management System that enables you to create your website efficiently that directs to conversion. This encompasses WordPress design & development,  WordPress websites and blog setup, free & paid WordPress theme configuration and more. It is utilized by developers in order to refurbish and manage their websites handily. With a combination of highly devoted web developers in our account, Zenerom can provide outstanding CMS conversion services that are safe, simple to access and enable you to retain more control of your website. We can help with shifting all your files and create you a new control panel that encompasses all the features required to optimize your workflow. Our cms website conversion team are professionals in formulating visionary solutions for customers in a vast variety of businesses and verticals. 
PSD Conversions​
PSD to WordPress service is the procedure of transforming PSD files of prevailing websites into an entirely functional WordPress website. Our WordPress development company clearly understands your provisions and then convert your PSD files to W3C verified and responsive WordPress themes accordingly. We can help you change your website UI designs in Photoshop into a big free, Pixel Perfect and High Performance WordPress website within your budget with our specialized PSD to WordPress service. All our PSD to WordPress developers are proficient in PSD to WordPress conversion, which enables us to deliver high-quality code, widespread device compatibility and quick delivery and fast communication. With our years of experience and pledge to provide total satisfaction, we confirm that your website looks just the way you wished for.
Woo Commerce Development​
Woo Commerce Development is an extension that helps to conserve adequately functional eCommerce Websites. It considerably improves the UX and UI (User-experience and User-interface) of a website, and being a WordPress plug-in, Woo Commerce is simple to take up and easy to be worked upon. Woo Commerce delivers a multitude of strong features like smart tracking, up-selling and cross-selling, geo-location enabled taxes and more. At Zenerom, our wordpress development services ensure that you obtain advantage from each outstanding feature of Woo Commerce. Our team works with commitment to prepare your newly migrated website up and operating in the least time span. We can help you with glitch-free and safe migration of your retreating e-commerce store to Woo Commerce, without losing products or orders.
Membership Websites​
Establishing a WordPress membership website is a great way of monetizing your website. With Zenerom, you can create robust and persuasive WordPress membership sites that influence all of the incredible features of WordPress, WordPress plugins, and further third party services encompassing social communities, forums and content management. With our website membership service, you get a committed virtual private server with infinite bandwidth, 20GB SSD storage and a unique IP address. You also earn access to a multitude of plugins, tools and third-party developers for processing payments, operating an affiliate project, email, and more. Also, our servers are automatically backed up each week and we administer server and security maintenance and WordPress upgrades.
          There exist a wide span of features that make WordPress development services the best online publishing tool. It gives you the complete control of online actions and decisions with the help of its reflexive dashboard. As WordPress is an online platform, you can easily access it from anywhere. It's coding and configuration makes it search engine friendly. The site can be managed by multiple users. Likewise, it provides a huge choice of themes that can be customised according to your business's requirements. It allows you to put in and edit the content on your website effortlessly and delivers trackback and pingback support. Another substantial feature of WordPress is that it permits you to have a fantastic website at affordable rates. Also, it's steady updates and fresh releases makes it a safe and secure platform. 
         Unlike many other WordPress development companies, Zenerom provides a strong yet easy-to-use solution that fits your business requirements and business procedures. We are committed to helping enterprises in the real estate, travel, healthcare, education and hotel & restaurant education industries earn more leads, conversions, and reliable clients. Our professional developers know the latest trends and can help create from the scratch or combine existing divisions to develop top-notch sites. So, hire us today for getting the most professional, robust and credible WordPress website development services with impressive online visibility.
Over forty percent of all websites on the internet are powered by WordPress, a well-known content management system (CMS). When it comes to building websites, WordPress offers a number of advantages, including:
Simple to use: WordPress's user-friendly interface and ease of use make it simple to create and publish content on your website.
Customizable: WordPress offers thousands of themes and plugins that can be used to modify your website's appearance and functionality and is highly customizable.
Friendly to SEO: WordPress is made to be easy to use for search engines, which can make your website more visible on search engines like Google.
Mobile friendly: WordPress websites are mobile-responsive, which means that they can be accessed and navigated with ease on mobile devices. This makes it simpler for users to access your website while they are on the go.
Scalable: WordPress can be used to create websites of any size, from small blogs to large websites for businesses, thanks to its high scalability.
Aid from the community: To help users get the most out of the platform, WordPress has a large and active community of users, developers, and contributors who provide resources, tutorials, and support.
Cost-effective: WordPress is an open-source stage, and that implies it is allowed to utilize and can assist you with saving money on improvement costs.
In general, WordPress is a powerful and adaptable platform that can be used to build a wide variety of websites, including personal blogs, e-commerce sites, and everything in between.
WordPress is a widely used content management system (CMS) for building and maintaining websites. Users of the platform can take advantage of a wide range of services, including:
Building a website: With pre-built templates and themes that can be customized to meet individual requirements, WordPress makes it simple for users to create websites. The platform's drag-and-drop page builder also lets users make their own designs for websites.
Management of Content: WordPress lets users create, edit, and publish articles, pages, and other types of content, making website content management simple. Additionally, the platform provides tools for adding multimedia content like videos and images as well as for organizing and categorizing content.
Plugins: WordPress has a huge collection of plugins that can be installed to make the platform more useful. Among other things, plugins can be used to add new features, improve performance, and make security better.
E-commerce: WordPress gives users access to a number of e-commerce plugins, such as WooCommerce, which enable them to set up online stores and sell goods and services.
SEO: With built-in features that make it simpler to optimize website content for search engines, WordPress is SEO-friendly. Sitemaps, metadata management, and customizable permalinks are all examples of this.
Security: WordPress provides a number of features to assist users in protecting their websites and takes security very seriously. Secure logins, regular security updates, and the capability to install security plugins all fall under this umbrella.
Local area and Backing: Through forums, online communities, and official documentation, WordPress has a large and active community of users, developers, and experts who provide assistance and direction.