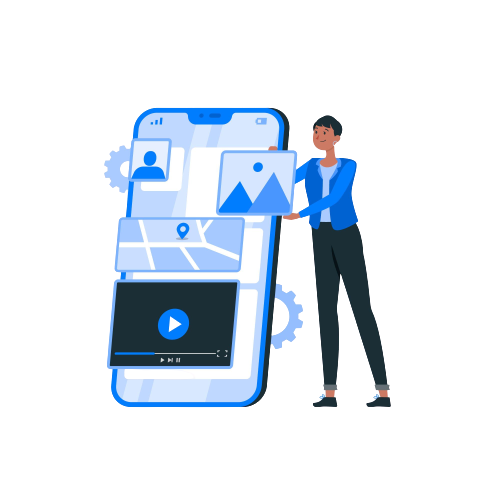 Introduction to iOS App Development Services
 iOS application development is the procedure of creating mobile applications for Apple devices, including iPhone, iPad and iPod Touch. As these are invariably well-known among the clients, a great amount of revenue will come from those gadgets and the iOS outlet. Assigning the right iOS app development team can bring in all the contrast, particularly when it comes to your app and user experience. If you are looking for iOS app development services, our experts can help you with a range of solutions, from designing to launching and ongoing maintenance of your app. Our qualified iOS app developers can create durable apps that unravel outreach business challenges and deliver users with favorable features.
Some tips for iOS App Development
Planning iOS App

Planning proceeds with specifying usage cases and capturing detailed operative requirements. This comprises prioritizing the mobile app requirements and sorting them into delivery junctures. Also, a portion of the planning aspect encompasses singling out the skills required for your iOS app development endeavor; which means that comprehending the right strategy and technique for your endeavor might require specialization and knowledge about the industry. Our iOS app development company can help you break through difficult problems around outlets, coding languages and user experience. Plus, we will provide continual support even after launching your app to resolve any issues or for fixing bugs.

Simple Design

Today, iOS apps have become necessary than ever for companies to remain robust and move ahead of the curve. However, the entire embellishment process of iOS app development requires a great design. Users only prefer those apps that are really quick, easy to handle, and interesting. So, if you wish to attract more consumers and propel more installs to your app, then you need to craft a persuasive design.Our iOS app development company makes use of advanced technologies and methods that dabble a substantial role in creating quality apps.

Coding Standards

At Zenerom, iOS app developers are using technology assortments that depend on your project specifications. We code on Xcode, Swift, and Objective-C to create apps, which are prepared to acquire future developments. With these highly divulged programming languages we can create custom iOS apps that fulfil your unique business needs. This can reduce undertaking expenses and boost the level of customer satisfaction. Our professional iOS app development team can build lofty interactive and user-friendly mobile apps in a short reversal moment.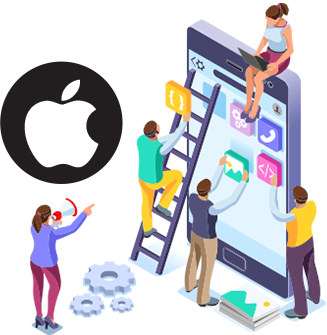 Add features to increase user interaction
Zenerom has a division of professional developers who specialize in iOS development to deliver top-notch services across different industries. Our custom iOS app development services can create apps that have all the intriguing features to provide a comfortable user experience. We use distinct techniques for making your iOS app faster and improve both team extension and its aptitude in every top technology. With profound analysis and workshops in the development process, our team builds iOS apps with various features and technologies that suit our client's business and helps them stay ahead of the competition.Our iOS app development company keep track of modifications in the platform and constantly enrich their skills to ensure that your product will work unfailingly across every Apple device. Also, we will make sure that your application properly pulls up the benefits of the latest versions of iOS, including augmented reality and machine learning.

Why iOS App services from Zenerom?
When working with Zenerom, you can expect to collaborate with simple, friendly, and fast-paced App developers. Years of experience and perfectly implemented strategies in Mobile App development services make our customers coming back for more.
 Our trusted experts can make you at ease with timely and affordable service. We know that each business is unique like each individual. Each person or business has a vision and mission of its own. So to compensate that, we provide custom-made apps to ensure a high-end customer experience.
After the product is released, we provide customer support and maintenance packages. We're in charge of making changes and enhancements, as well as introducing new features.